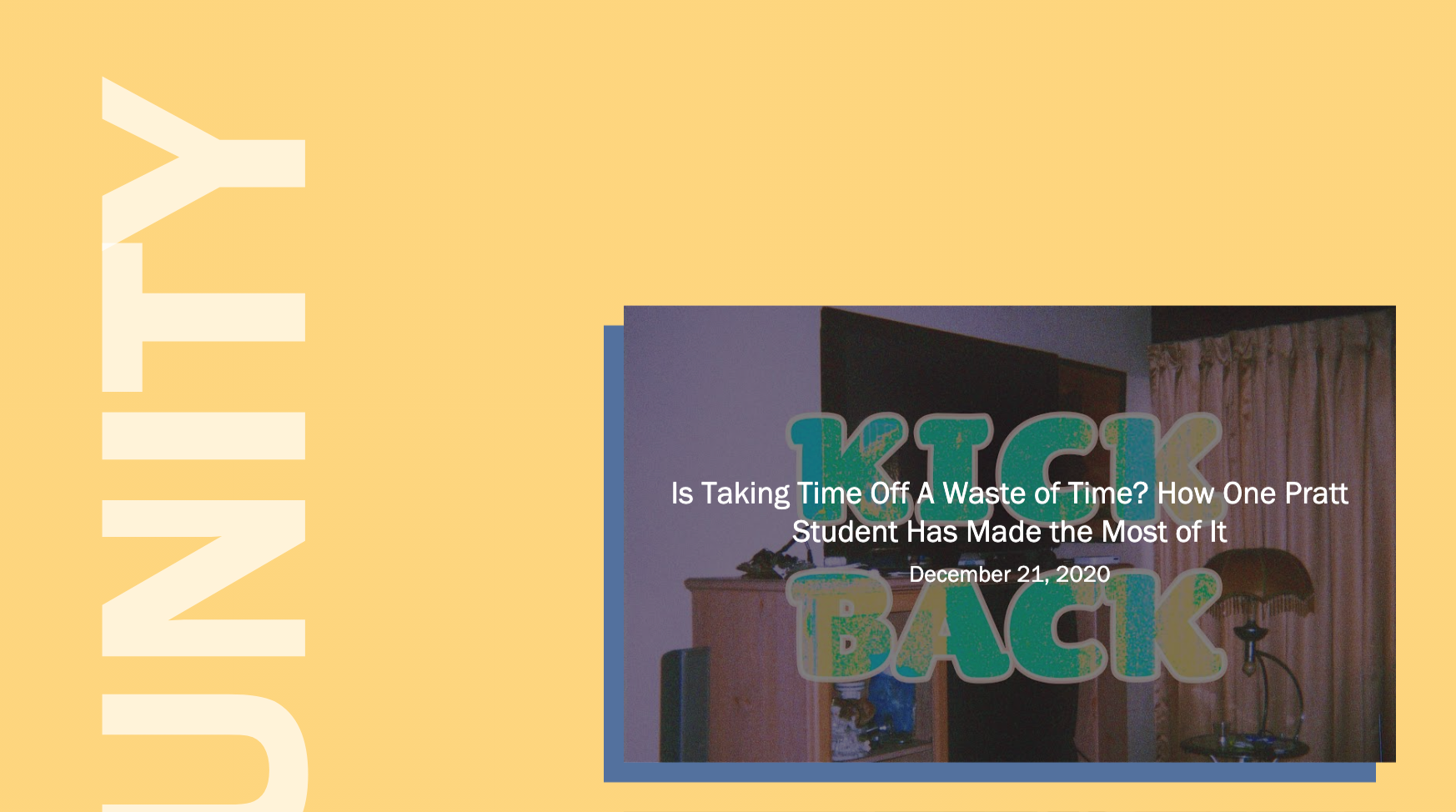 "Walters currently resides with her parents in Southern Florida, and spends her time working a remote job as well as planning, editing, promoting and networking for her self-started creative online platform, 

Kickback Shows

. Kickback first began in June, and consists of interviews and Project Spotlights, which showcase a variety of art from different mediums. The project is dedicated to sharing peers' art in lieu of a classroom. On the homepage, Walters writes, "I missed being inspired by my friends, so I created Kickback." Its growth was rapid, and on August 1, Kickback debuted a "Summer 2020 Film Screening, which primarily consisted of Pratt student's work.


In a recent conversation, Walters informed me that Yessenia Sanchez, one of the main orientation leaders at Pratt, got in touch with her about hosting a film screening. After receiving 30 submissions, it was decided that it would be best for the screening to be split into two nights, furthering its success and the dedication to it. It was an attempt to boost morale and inspire students, even if they weren't deciding to return to the school in the coming semester. It took place over Zoom with over twenty attendees and is available to watch on Kickback's YouTube channel."